Hulu's upcoming teen comedy film 'Sex Appeal' has just released the first images from filming, and they feature Margaret Cho and Mika Abdalla.
Abdalla stars in the film as Avery Hansen-White, a teenager in pursuit of sexual education after her long-distance boyfriend suggests they take things to a new level at the upcoming STEM conference, which they refer to as the nerd prom…because of course this chick is a nerd.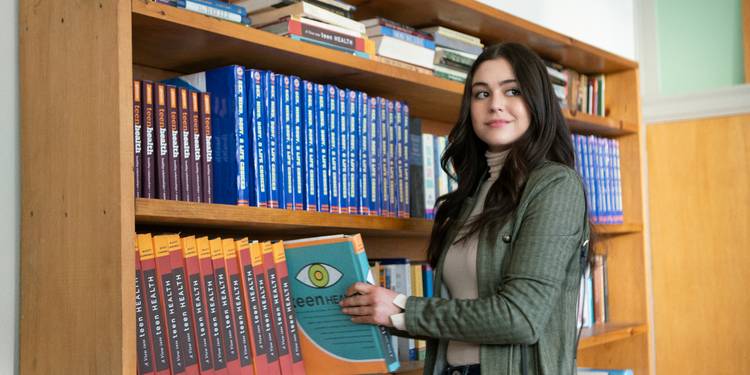 She's dressed all professional like, you see! That means she's totally a nerd!
Anyway, this movie also features performances from Paris Jackson, Fortune Feimster, and Rebecca Henderson. It was directed by Talia Osteen, in what looks to be her feature directorial debut.
American High's Jeremy Garelick, Will Phelps, and Ryan Bennett are producing the pic with Mark Fasano and Tobias Weymar of Nickel City, and Kendrick Tan for Lit Entertainment.
Hulu is set to release the comedy film in early 2022.