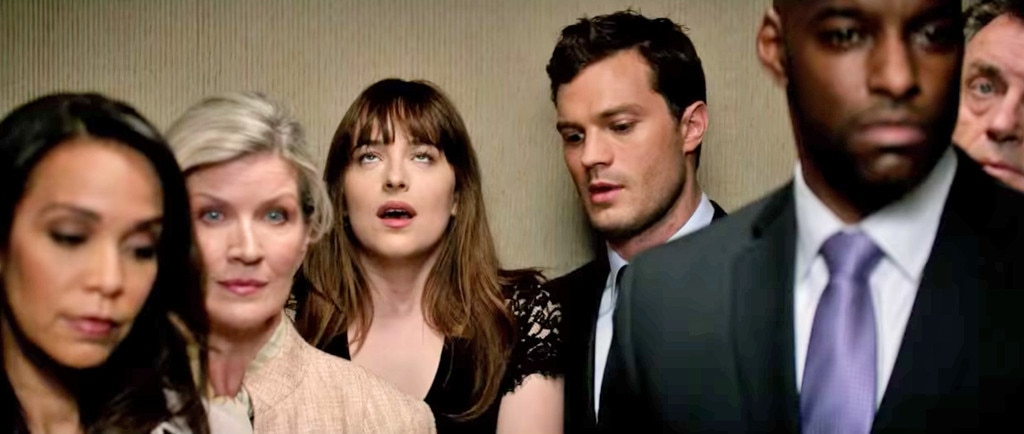 Did you not get enough sex and mediocre writing from the first Fifty Shades movie? Well, we got some good news for you. The team has returned for the sequel, Fifty Shades Darker, and a new trailer has just been released.
Both Jamie Dornan and Dakota Johnson have returned to star, and that's honestly a bit shocking because at one point it looked like neither one of them would return. However, a change in directors got everyone feeling good about the franchise again, and now here we are.
This new trailer features a string of extravagant scenes, including a super realistic helicopter crash and some steamy shower sex. In the background, you can hear Miguel's cover of Beyonce's Crazy In Love.
As mentioned above, the franchise has a new director. James Foley (Fear, House of Cards) has agreed to direct this film and the next movie in the series, Fifty Shades Freed.
Fifty Shades Darker will be released February 10th 2017, which is Valentine's Day, so make sure you buy your tickets early. Your basic wife will appreciate it.
Check out the synopsis and trailer below…
"When a wounded Christian Grey (Jamie Dornan) tries to entice a cautious Ana Steele (Dakota Johnson) back into his life, she demands a new arrangement before she will give him another chance. As the two begin to build trust and find stability, shadowy figures from Christian's past start to circle the couple, determined to destroy their hopes for a future together."