Published On November 22, 2017 » 3305 Views»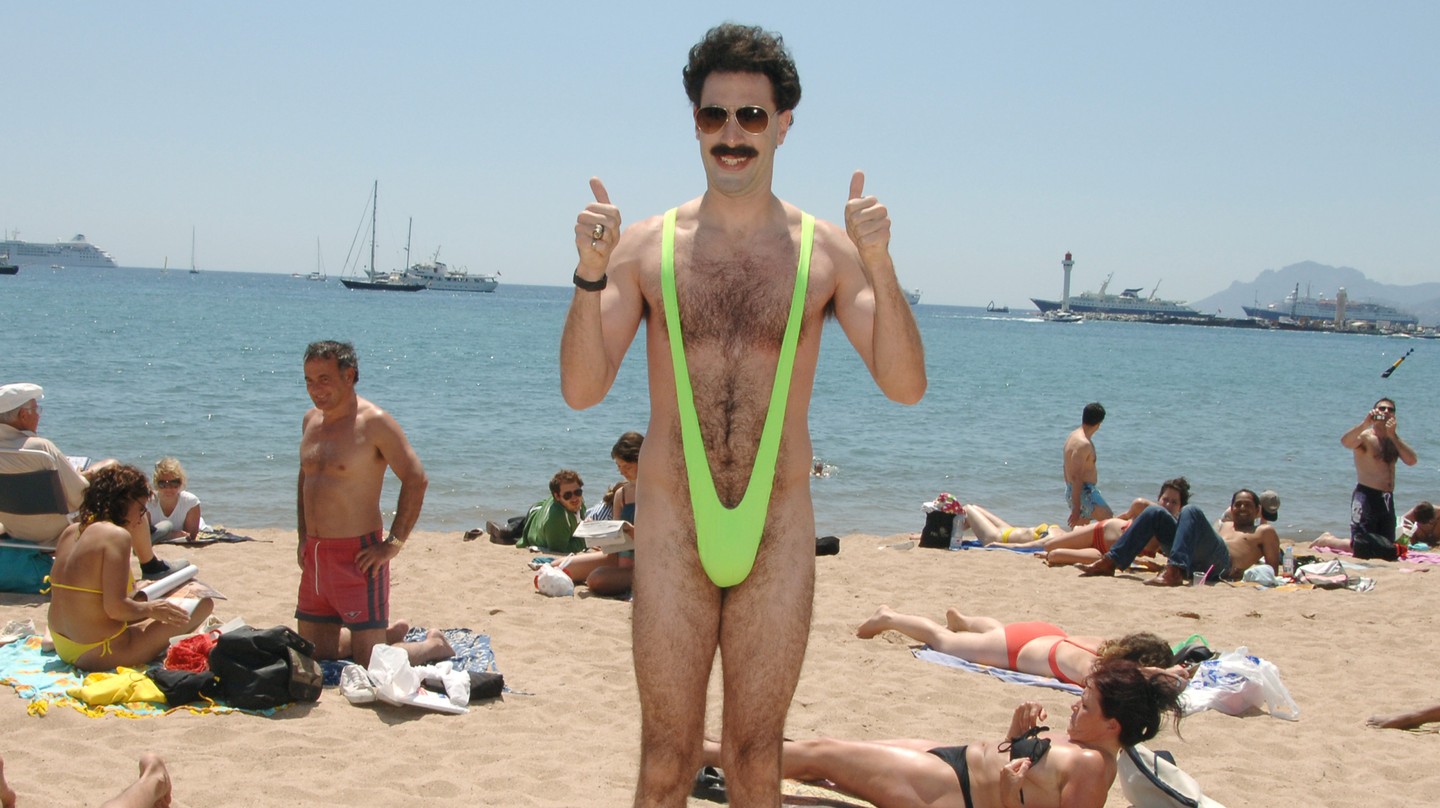 The super stylish mankini was made popular by Sacha Baron Cohen in the 2006 film Borat. You had people wearing the unflattering look to Halloween parties, the beach, and probably even a funeral or two.
The craze has died down some, but not completely. Last week, the BBC reported that Kazakhstani police arrested six Czech men in the city of Astana after they dressed up like Borat for a photo op. They had the Borat-style wigs and matching lime-green mankinis.
All six men were fined $67 each for "minor hooliganism," but they won't have to pay for the fine out of their own pockets. In a Facebook post Monday night, Cohen offered to pay for the fines.
"To my Czech mates who were arrested. Send me your details and proof that it was you, and I'll pay your fine."
As you can see in the image above, he included an email address where the men could contact him: arrestedforwearingyourmankini@gmail.com
Hopefully he doesn't get a lot of trolls sending him fake messages. It might make it difficult to figure out who the real men were. Although, I do hope Cohen can figure out a way to make the most out of this email address after the fines are paid.
I'd hate to see an email address like that go to waste. I would be willing to buy it from him.