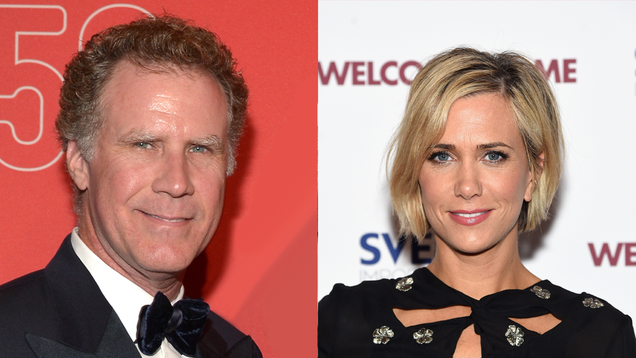 Are you ready for some potentially wonderful news? It looks like the Will Ferrell/Kristen Wiig Lifetime movie will actually air on the network later this month. On April 1, we heard reports that the two stars had just filmed a satirical Lifetime movie called A Deadly Adoption. It was scheduled to be released this summer on the Lifetime channel.
One day later, Ferrell released a statement saying he wanted to keep the project a secret until it aired. He also said he was so disappointed about the leak that he was thinking about removing the film completely. This obviously made some people wonder if this was just some strange April Fools' Day joke, but now two months later it looks like this movie is an actual thing.
The Hollywood Reporter's Rebecca Ford posted this photo to her Twitter account yesterday. As you can see, that is a legit poster, with an incredible tagline, "The birth of a plan gone wrong."
The Hollywood Reporter released some more information about the film…
"The duo stars in the dramatic thriller as a successful couple who house and care for a pregnant woman (played by 90210 alum Jessica Lowndes) in the hopes of adopting her unborn child — then things quickly go awry. The movie is described as a campy, fun, contemporary wink at the genre, and it comes as Lifetime is poised to mark the 25th anniversary of its TV movie business."
We should note there is still something strange about this project. The poster says "Sunday June 20," but that doesn't make any sense because June 20 is a Saturday.
We're still not convinced this is actually happening. What do you think? And are you planning on watching it?