Published On December 30, 2015 » 1461 Views»
Will Leonardo DiCaprio finally get that Oscar for his performance in The Revenant? No one knows, but you can bet we will bring it up every single time we write a story about him. HE DESERVES ONE!!!
Tell him Mr. Weeknd…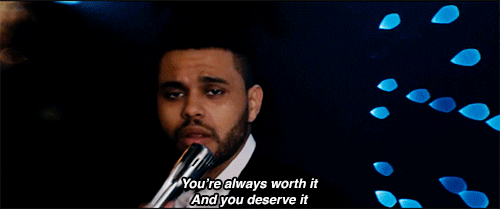 Anyway, an old interview Leo did with ShortList magazine is getting a lot of attention this week. In the interview, the actor admitted he passed on the chance to play young Anakin Skywalker in two of the three Star Wars prequels.
Why would he do such a thing? Because he wasn't ready.
I did have a meeting with George Lucas about that, yes. [I] just didn't feel ready to take that dive. At that point.
It seems like Leo wasn't ready for several huge roles 10-15 years ago. As some of you may remember, he was also up for the role of Peter Parker in 2002's Spider-Man.
"Er, that was another one of those situations, similar to Robin, where I didn't feel ready to put on that suit yet. They got in touch with me."
You have to believe he's not being completely honest here. He is one of the best actors in the business. Deep down, he probably feels ready for any role out there. Maybe he just felt like these roles weren't challenging him as an actor.
Why do we believe that? Well, because when he was asked if he would ever play a superhero one day, he gave this interesting response…
"You never know. You never know. They're getting better and better as far as complex characters in these movies. I haven't yet. But no, I don't rule out anything."