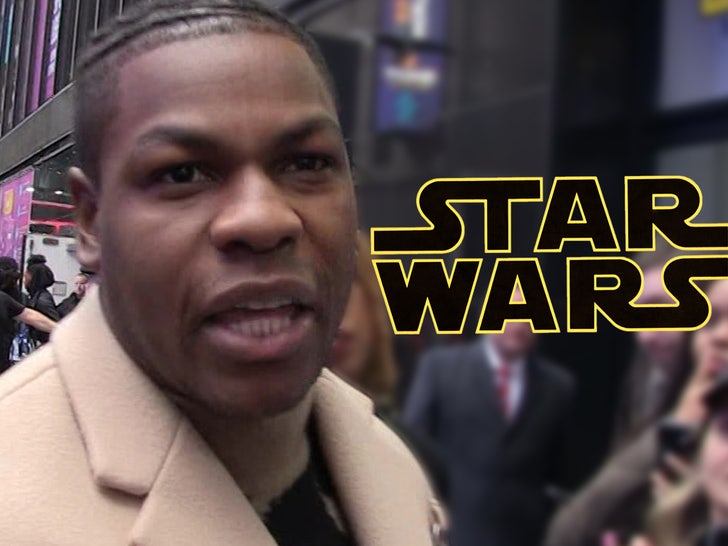 John Boyega is not afraid to speak his mind. We all know this. He was one of the most passionate/raw celebrities during the George Floyd protests, even stating that he didn't care if no one in Hollywood wanted to work with him anymore.
Boyega speaks from his heart, and during an interview with British GQ, the 28-year-old former 'Star Wars' actor called out Disney for "pushing him to the side" and giving all the love to Adam Driver and Daisy Ridley's white characters in the films.
You get yourself involved in projects and you're not necessarily going to like everything. [But] what I would say to Disney is do not bring out a black character, market them to be much more important in the franchise than they are and then have them pushed to the side. It's not good. I'll say it straight up.

You knew what to do with these other people, but when it came to Kelly Marie Tran, when it came to John Boyega, you know f**k all. So what do you want me to say? What they want you to say is, 'I enjoyed being a part of it. It was a great experience…' Nah, nah, nah. I'll take that deal when it's a great experience.
Wow. He's certainly not holding back, and honestly, I think him saying this is more of a risk than anything he said during the Floyd protests.
Why? Because Disney basically owns 50% of Hollywood now. If he makes enemies at Disney, he's basically shutting himself out of 50% of the industry.
It's a bold move, and we certainly don't blame him for speaking his mind. You can't be afraid of these powerful organizations/studios.
Once you're afraid, they win.