Let the criticism begin! Production on the all-female Ghostbusters reboot started up earlier this month, and it didn't take long for set photos to "leak" online. Mostly, the photos have simply shown some of the cast members on set.
Besides the fact that it looks like Kate McKinnon has to use the restroom (or maybe already has) there isn't a lot in the photo for fans of the original film to complain about.
But that all changed yesterday when director Paul Feig shared the photo you see below to his Twitter account. The first look at the new (and improved?) Ghostbusters team's uniforms.
And today, Feig added to the madness by releasing another photo on his Twitter account. Showing fans the first look at the new proton packs. "#whatyougonnashoot" He captioned the photo.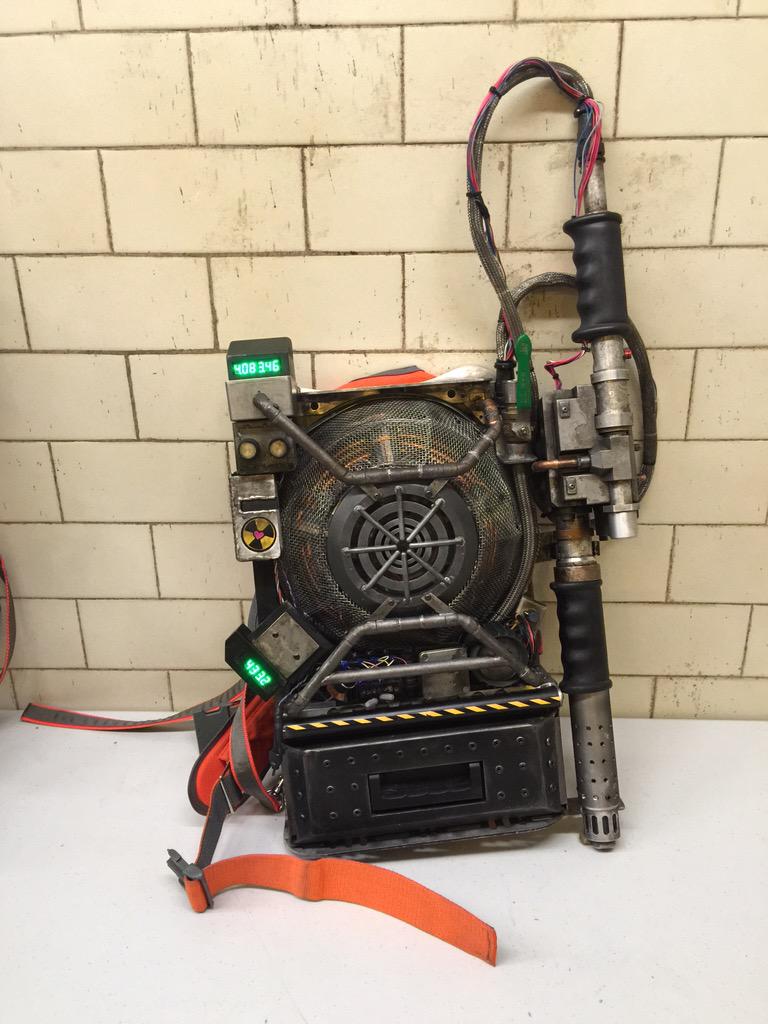 And while there are differences between both the original uniforms and proton packs, the designs haven't been changed that much; however, fans are still finding things to complain about. The reaction to this new movie has been so negative.
Just take a look at some of the comments we found across the web…
Of course, there are some positive comments out there, but the majority of them have been negative. I understand being skeptical, but at least wait until you actually see the movie before you dismiss it completely. You can't judge a book by its cover, and you can't judge a Ghostbusters reboot by its proton pack.
If anyone cares, the movie is scheduled to hit theaters July 22, 2016.