Published On April 19, 2017 » 738 Views»
https://www.youtube.com/watch?v=f6B7jIHIBaY
Well, damn. People have been trying to figure out for months if Keira Knightley would be coming back for Pirates of the Caribbean: Dead Men Tell No Tales. Many people believed she wouldn't, even though her character's son is returning.
But now we know she will be in this fifth installment, thanks to the Japanese-narrated trailer you see above. The trailer reveals several new shots of the movie, but the most compelling shot is the one featuring Knightley's character staring at something off camera.
It's an extremely quick shot, so don't blink or you might miss her. Heck, just in case you did blink, we got a GIF of the clip for you below…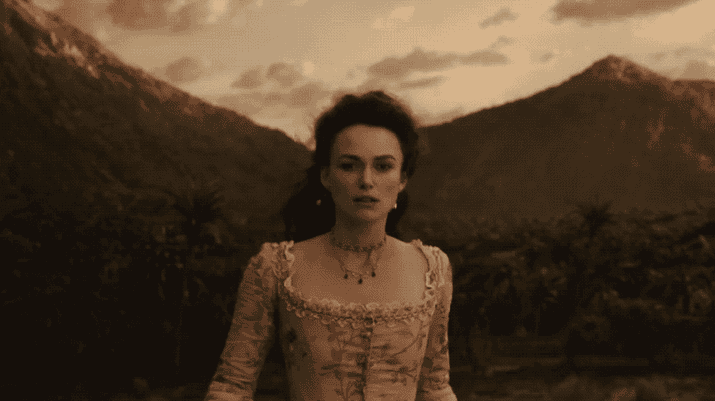 Hard to know what's going on in this scene, but some people believe it might be a dream sequence. If we had to guess, we'd say her role in this film will be minor.
But who knows at this point. We didn't even know she was going to be in the film until this trailer was released, so there could be more surprises waiting.
The film will hit a theater near you May 26, 2017. You don't have long to wait!