Published On February 6, 2018 » 791 Views»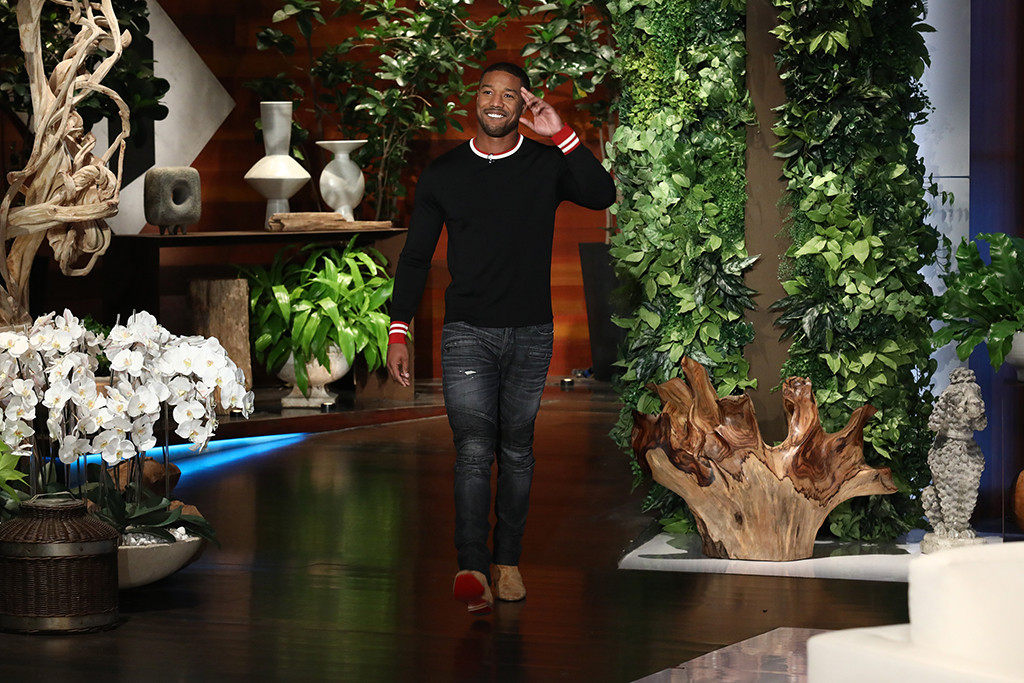 You think actors have it easy? Okay, they kinda do, but that doesn't mean they don't also work hard. Michael B. Jordan has basically been on a strict diet for the past few years of his life. It all started with Creed in 2015, and then straight from Creed, Jordan had to maintain his physique for Black Panther.
The 30-year-old actor was on The Ellen DeGeneres Show this week to promote Black Panther, and during the interview, he revealed that his diet/workout is severely impacting his social life.
"Do you know how often you have to use the bathroom when you're drinking a gallon, especially in the middle of the night. It's hard to go out to a club or a party when you're like, 'Oh, wait! Meal prep! We gotta go pop this thing in the microwave and eat food,' It's tough to socialize when you gotta get in shape like that."
The bad news for him? He's not getting a break anytime soon. Production on Creed II will start in April, which means Jordan has no time to get lazy. In fact, he revealed he was headed to the gym right after the interview with Ellen.
"As soon as I leave here, I'm going to the gym," he told Ellen. That's when she asked him if he'd ever consider playing a "lazy" character who does nothing at all besides gain weight. Jordan laughed and said, "Imma work on that."
By the way, you can watch Jordan in Black Panther starting February 16, 2018. Buy a ticket…THE DUDE HAS BEEN WORKING HIS BUTT OFF.