Published On October 18, 2018 » 523 Views»
Jason Blum has been killin' it in Hollywood for several years. He's the founder of Blumhouse Productions, a name you've probably heard numerous times. They have produced incredibly successful horror films like Paranormal Activity, Insidious, The Purge, Sinister, The Visit, Split, Get Out, and many more.
They also have their hand in the 'Halloween' sequel coming out this weekend, which means Blum has been doing a lot of interviews lately.
And during one interview with Polygon, he claimed the reason they haven't worked with many female directors is because there aren't a lot of female directors who want to work in horror…
"There are not a lot of female directors period, and even less who are inclined to do horror."
Obviously that statement is just not true. Maybe there aren't many well-known female directors working in horror, but that's because they haven't been given a chance yet.
After receiving some heat online, Blum went on his Twitter to apologize for his "dumb" comment…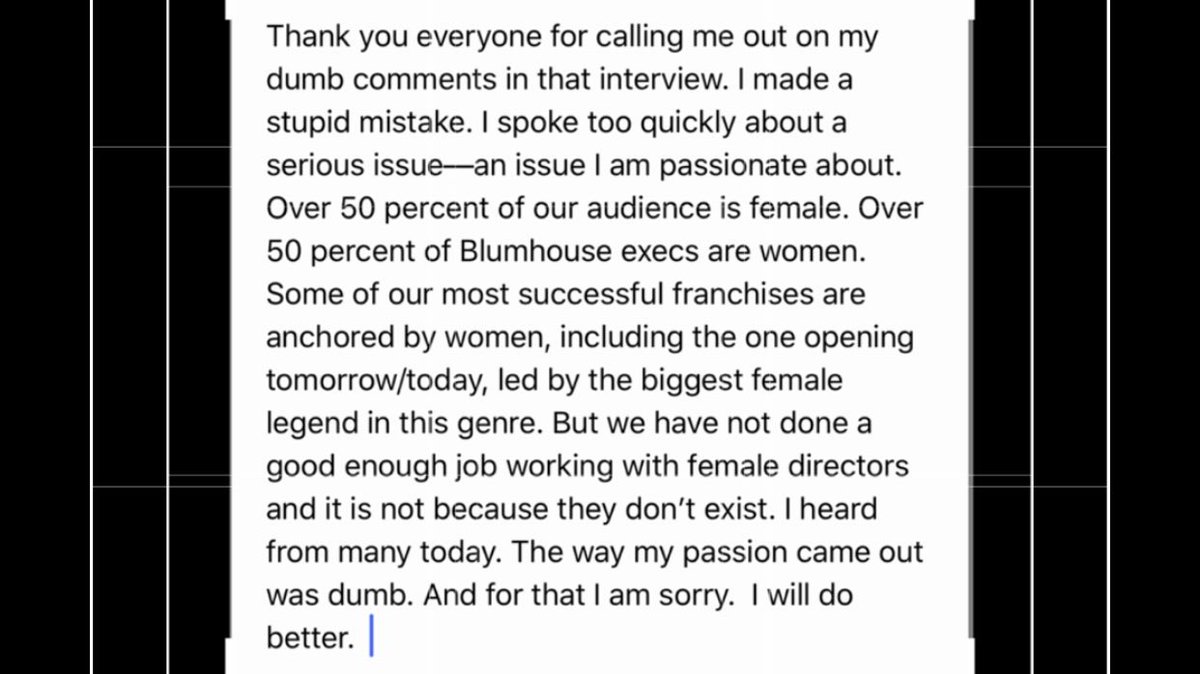 That's a solid apology right there, and you know their next horror film will probably have a female director attached to it. So maybe some good has come out of the silly comment.
[mashshare]
---
---
Comments
comments