Published On July 8, 2015 » 710 Views»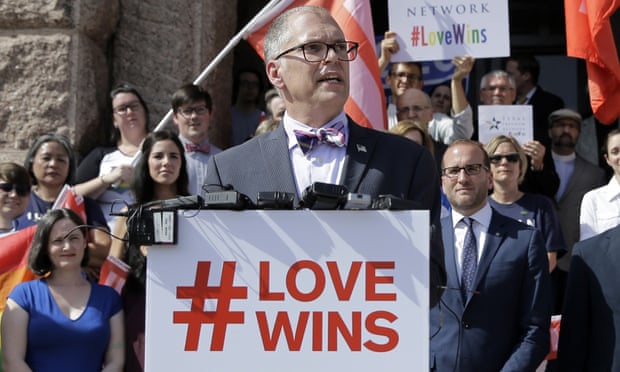 Fox 2000 has acquired the life rights of Jim Obergefell, the lead plaintiff in the lawsuit which led to the historic Supreme Court same-sex marriage ruling. In addition to landing Obergefell's life rights, they also acquired his attorney's life rights, and the rights to an unwritten book based on a proposal titled 21 Years to Midnight, by journalist Debbie Cenziper.
In a guest column in Variety's Special Issue on marriage equality, Obergefell wrote the following…
"It's reassuring to learn that what I was told as a child is true: One person — or two people, in our case — really can change the world."
Sounds like that could be on a movie poster, right? For those who don't know, Obergefell and his late husband John Arthur had been together for years. They were forced to get married in Maryland in 2013 because their home state of Ohio wouldn't allow it.
Arthur died a short time later, and because Ohio refused to list Obergefell as Arthur's surviving spouse on his death certificates, Obergefell decided to take the case to court.
"We filed suit against the state of Ohio to demand recognition of our lawful, out-of-state marriage on John's impending death certificate. Our decision, motivated by pain and anger, created a chain of results I never expected."
The film will be produced by Marty Bowen and Wyck Godfrey through their Temple Hill production company.