Published On April 12, 2019 » 1239 Views»
The future is here. Well, almost. Disney announced on Thursday that their Disney+ video streaming service will launch on November 12, 2019. It will cost $6.99 per month or $69.99 per year, which is significantly cheaper than Netflix's standard $12.99 a month plan.
Disney also revealed what the interface will look like on your screen…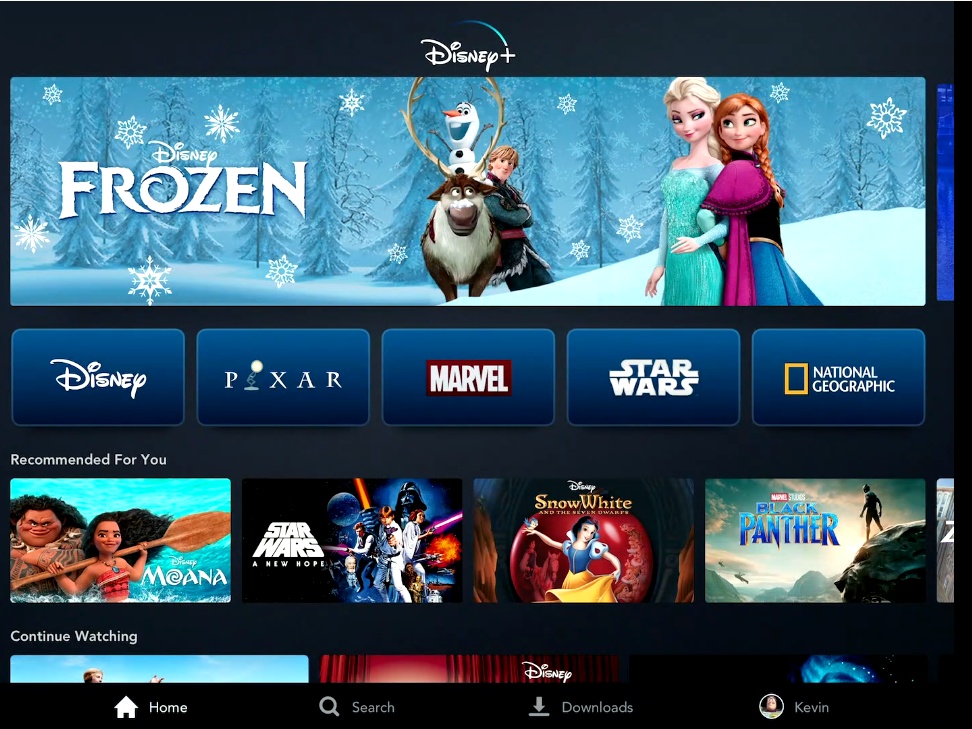 This streaming service is going to be stacked. All Star Wars films will be added within a year, an exclusive live-action remake of Lady and the Tramp will be added, Phineas & Ferb movie, every episode of The Simpsons, Marvel movies, Disney animated films, Pixar shorts, a spinoff tv series of the Monsters Inc. franchise, and so much more.
It's going to change the game, folks. And much like Netflix, the cost per month will likely go up slowly. They'll get people in with the $6.99 price, and then gradually increase throughout the years.
I hate to say that I'm excited for this, 'cause Disney is taking over Hollywood, but I can't help it! I AM EXCITED FOR THIS!