Published On June 1, 2017 » 954 Views»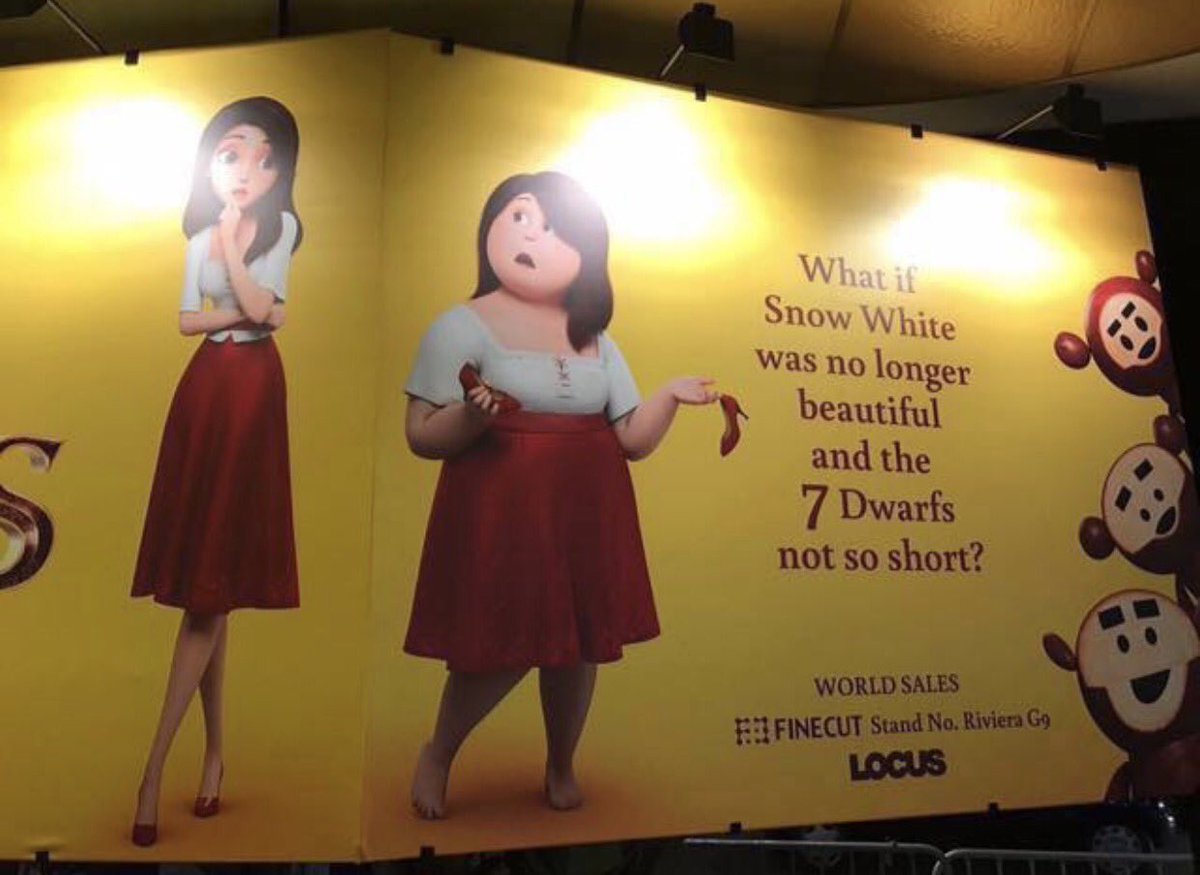 Have you heard of the computer-animated movie, Red Shoes and the 7 Dwarfs? Probably not. The film, which is scheduled for a 2018 release, is being produced by South Korean studio Locus Corporation.
In the film, Chloe Grace Moretz voices the main character, Snow White, who starts out overweight but becomes tall and thin when she wears a pair of magical red shoes.
A billboard promoting the film at the Cannes Film Festival last month showed both versions of Snow White. It featured the tall and thin Snow White standing next to the overweight Snow White, with the words, "What if Snow White was no longer beautiful and the 7 Dwarfs not so short?"
Obviously people had a problem with this because the poster is basically saying being overweight is ugly. I mean, if you look at the poster, the only difference between the two characters is their weight.
The studio probably didn't mean for it to come off that way, but it did to a lot of people. Plus-size model Tess Holiday shared the poster on her Twitter and wrote, "How did this get approved by an entire marketing team? Why is it okay to tell young kids being fat = ugly?"
And she brings up a good question…how did this get approved by an entire marketing team? One thing we know for sure? The cast certainly didn't approve this message.
Moretz went on her own Twitter account to announce how disappointed she is…
The studio behind the movie sent out an apology and said they were ending the advertising campaign.
"Our film, a family comedy, carries a message designed to challenge social prejudices related to standards of physical beauty in society by emphasizing the importance of inner beauty. We appreciate and are grateful for the constructive criticism of those who brought this to our attention."