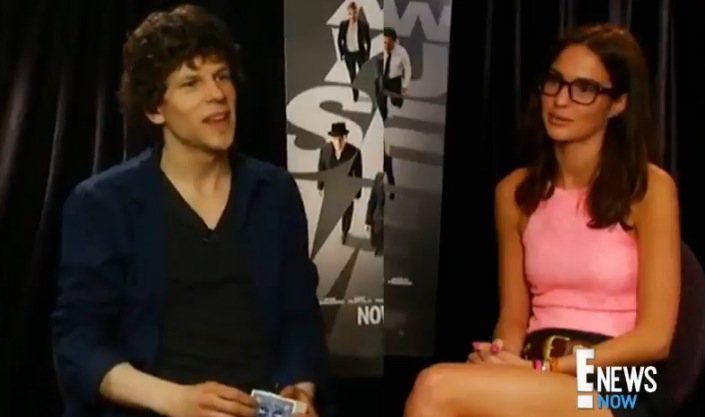 YouTube isn't just full of cats and unnecessary jump cuts. You can find pretty much anything on the site, including the awkward interviews you see below. This list could have easily been 50 videos long, but I didn't want to hit you with everything at once.
Did you know you can die from too much awesomeness? Seriously. It's happened before. You have to ease into sh-t like this.
Watch the six videos below, and then please step away from your computer. Take a walk, drink some water, and finish things off with a nap.
 No. 6 – Bruce Willis Has Been Doing This For Too Long
Bruce is known for acting like a dick during interviews. This is probably one of his worst. I also remember a radio interview he did that was horribly awkward. Apparently, someone from the radio station was taking photos of him (for their website) during the interview, and Mr. Willis didn't appreciate it. He stopped the interview and berated the poor lady.
The woman, "Psycho" Shanon, was actually diagnosed with a non-malignant brain tumor a few years ago, and can you guess what she named her tumor? Bruce Willis.
 No. 5 – Zach Galifianakis Meets Gordon Keith
Have you watched Between Two Ferns with Zach Galifianakis? Sure you have. It's hilarious, and in this interview, Zach meets radio host Gordon Keith, who started doing awkward interviews before it was the cool thing to do.
The interview he did with Kristen Bell and Dax Shepard is one of my favorites. Check it out by clicking this link.
 No. 4 – Jesse Eisenberg Tries To Flirt?
I'm still not sure about this interview. Was he flirting with the extremely beautiful reporter? Was he simply being an asshole? Was it all an act? I think the most likely answer is that he was trying to flirt with her.
In an interview a month after the video you see above went viral, Jesse explained that he had no idea the video went viral until somebody called and told him.
"I wasn't, until somebody called me and told me. But people write mean things about people on the internet even if they're not in movies… I just don't ever read stuff about myself, otherwise you'll never leave the house."
 No. 3 – Sean Connery Enjoys Slapping Women
20 years later and Sean Connery still thinks slapping women is acceptable. At least he's consistent?
 No. 2 – Kristen Wiig And Bill Hader's Laugh
You could insert Bill Hader's laugh into anything, and it would automatically make that thing funny. Funerals, that sad scene in Air Bud, nursing homes, etc.
Bill's laugh is the best medicine.
No. 1 – The Master
We all remember this, right? You can't forget it. David Letterman had several awkward moments as the host of The Late Show, but this one might be the most memorable. Of course, Letterman handled it like a pro. Late night television won't be the same without him.